News
ICLP Arbitration Centre announces the appointment of a New Secretary General 28th June 2013
Contact Us (Address and contact details, Google Map and Inquiry form)
Institute for the Development of Commercial Law and Practic
ICLP Arbitration Centre announces the appointment of a New Secretary General 28th June 2013
Contact Us (Address and contact details, Google Map and Inquiry form)
Institute for the Development of Commercial Law and Practic
Board of the ICLP Arbitration Centre
Mr Asite Talwatte - Chairman

Mr Nalin Abeysekera

Dr Rohan Perera

Mr J.M.Swaminathan
Administration of the Centre is conducted by the Board, through the Centre's Secretary-General and other personnel, headed by a Chief Executive Officer employed by the ICLP.
Profile
The ICLP Arbitration Centre (Centre) which was set up in 15th March 1996, is a separate body of the Institute for the Development of Commercial More
Courses
Register for Courses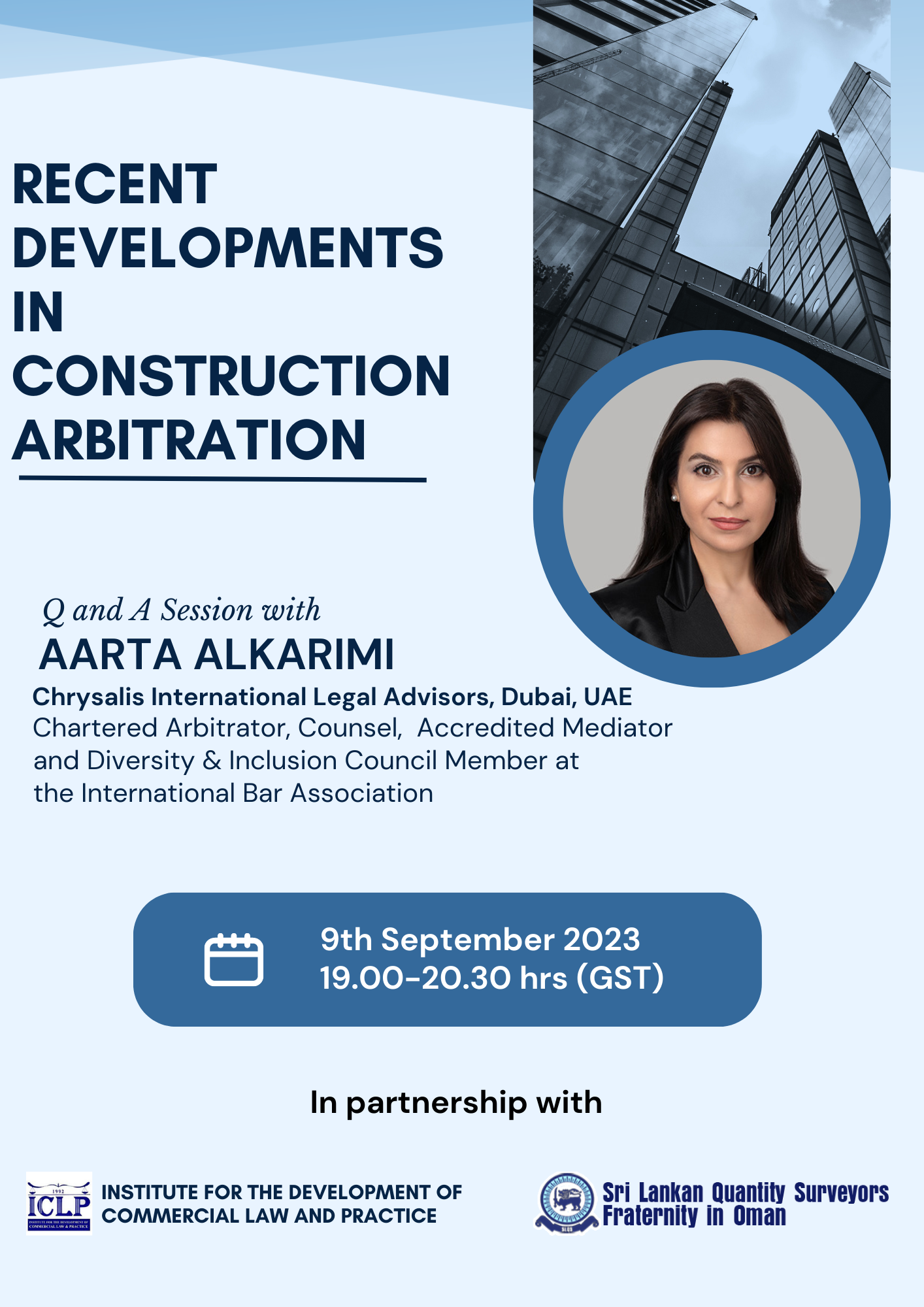 Dear Sir / Madam,
You are invited to a Zoom webinar. When: Sep 9, 2023, 07:00 PM Muscat Topic: Recent Developments in Construction Adjudication Register in advance for this webinar:
https://us02web.zoom.us/webinar/register/WN_AXYzIx2pRwGDuh9hi6raYQ
Approval for registration will be done before the event and you will receive a confirmation email containing information about joining the webinar.